Mike Schipper, 09/25/2018 - InsITe Business Solutions is proud to announce that we are one of the very few IT companies able to deliver the utmost security in our cloud solutions. We have recently become a highly secure cloud provider, now authorized to sell and deliver Microsoft Azure Government high security cloud solutions, one of the very few compared to all IT re-sellers across the country. Azure Government cloud delivers a cloud platform built upon the foundational principles of security, privacy and control, compliance, and transparency. Microsoft has a strict validation program to determine eligibility before partners can access Microsoft Government cloud.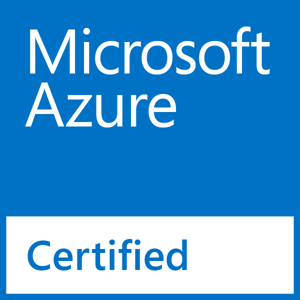 "This not only validates us as one of the most secure and capable cloud providers in the industry for our commercial Clients, but also opens new opportunities for us to work with any government office or entity to deliver the most secure cloud services in the world, in close partnership with Microsoft", says Mike Schipper, CEO of InsITe. "This new capability ties into our primary objective of making West Michigan the most secure and productive place to do business by meeting the highest level of security and compliance standards. Our validation adds to our value as an IT company as well as the value of our Client's businesses as they continue to be supported by one of the most secure cloud providers."
Contact InsITe to learn more about moving your business to the world's most secure and productive cloud.
We offer infrastructure monitoring and maintenance, systems security, cloud hosting and services, business applications, and data/systems integration to support you 24/7. We also develop and manage business applications, leveraging data to create the tools needed to be more productive, and to make the best possible decisions. Our highly qualified Team is committed to earning our client's continued trust every day through a complete understanding of their needs, excellent communication, best in class support, and exact-fit solutions. InsITe strives to be the last IT provider our clients will ever need.