A recent study found that 9 in 10 employees come to work sick. That's an incredible figure to consider especially given the current situation of the rapid spread of COVID-19. How do we as business managers and owners combat that? How can we best protect our most important investment, our employees?
Let's take a minute here to talk about working remotely in today's office environment.
If you remember the 90's fondly as I do, you might remember the ads for the new technology pitched to "Change the face of business." The sales pitch that pops in my head first is the Vintage 1992 HSN 486 SX 25 Computer Commercial. Take a look at a few minutes of it below:
At 3:46 she talks about how the "biggest growing sector of computers is the CD-Rom, it's not a fad, it's not tomorrow, it's today."
How funny to think that a CD-Rom, or a 300 MB hard drive was the future, the next level, the business differentiator. Since 1992, we've moved away from CDs to digital media and online applications in an effort to be more mobile and become less tied to a physical object (CDs in this case) to get your work done.
That trend continues as we see a huge push toward individual options, such as remote work, browser-based applications, laptops that weigh almost nothing, and even Azure VMs to accomplish what on-prem gear used to.
We are living in a world where we can move an entire business into the cloud, where we can finally achieve the flexibility to access all of your work from any computer with an internet connection. A cloud-based office is no longer the future, it's happening today. And not only can it help you reduce the spread of the Coronavirus, but it can set your business up for future success in your industry.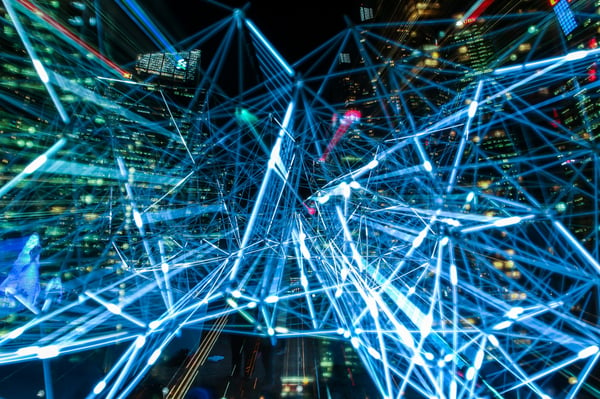 Here are 4 tools to create a flexible cloud-based remote office that will help you from spreading the Coronavirus:
You can help reduce the spread of COVID-19 with a flexible, cloud-based work environment. The march towards a flexible work environment will continue, and we believe it's time to embrace that truth. Especially in these times. Microsoft had similar considerations and wrote an interesting article if you'd like to read more on their take on working remotely during challenging times.
Here are 4 tools to help create a flexible cloud-based office, set yourself up for a successful remote working experience, and allow you to help limit the spread of the Coronavirus.
This is a document management system that allows remote users to share, store, collaborate, and easily access documents with their colleagues (Cloud-Based Platform).
OneDrive is a storage service much like Dropbox or other cloud-based storage solutions. The best part is that it's included with many Microsoft Licenses, so why pay for something you already have!? OneDrive is awesome for its ability to share information between employees and while retaining the ability to assign access rights and permissions.
OneNote is a useful tool to stay organized when it comes to note-taking. Where I once would open a Word doc and save it to my desktop, or send myself meeting notes, OneNote has stepped in and also made collaboration without email spam possible.
Often thought of as the evolution of Skype for Business, Teams can be utilized for so much more. We at InsITe not only use it for instant messaging, but also for client communication, project updates to our service team, secret event planning groups, and remote meeting organization. It's a great portal to have our remote employees call into when we're having an on-location meeting in one of our conference rooms.
Don't have Teams? Email us to learn how you can get Teams for free for 6 months!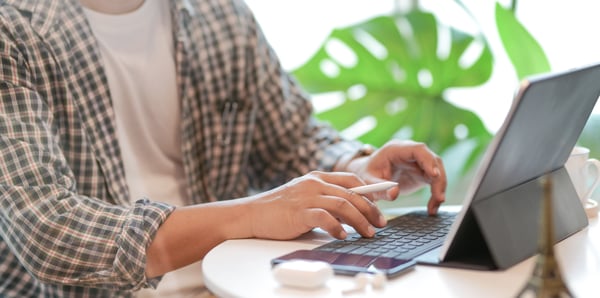 This is what we at InsITe Business Solutions specialize in. We are a Microsoft Gold Certified Partner, and our passion is providing innovation for our clients, colleagues, and community. We just happen to also be great at technology (such as cloud infrastructure design and implementation).
How to get started with these tools:
In our efforts to innovate while always keeping security as a primary directive, Microsoft's Cloud-based solutions have been the breakaway solution when it comes to working remotely. If security, collaboration, innovation, or flexibility in the workplace is your goal, Microsoft has some fantastic offerings. Contact us and we'd be happy to explore which ones would be a great fit for you.
If you're looking to start implementing these cloud-based solutions in your workplace, we're ready to help. Just reach out to us and we'll discuss how we can help get your company get up to speed.