InsITe Business Solutions is proud to announce that we are one of the awardees for the 2020 Best and Brightest Companies To Work For in the nation, presented by The National Association for Business Resources! This award will be presented during the virtual Illuminate Business Summit weeks in October 2020, and February 2021.
To receive this award, an independent research firm reviewed several key measures relative to other nationally recognized winners and selected InsITe as a winner from among 1,700 nominees. This competition identifies and honors organizations committed to excellence in operations and employee enrichment, leading to increased productivity and financial performance.
The 2020 Best and Brightest Companies To Work For awardees are chosen based on different challenges to achieve. This year's 183 awardees demonstrated outstanding leadership and forward-thinking as they pivoted their business and workforce through COVID-19. As the nation's conversation and focus shifted throughout the year, the winning companies have responded with a voice for important actions such as race equality, diversity, and inclusion.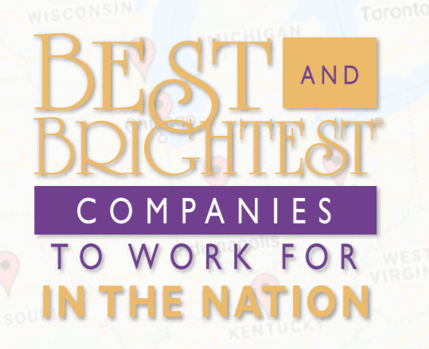 At InsITe, we strive to become a better business each day. We work hard to demonstrate exceptional human resource practices and set high standards for other organizations around us. These high standards include great compensation packages, strong company engagement and retention, employee education and development opportunities, recognition of employee achievement, a shared vision throughout the company, celebrating and living out diversity and inclusion, and providing a healthy work-life balance to name a few. To learn more about our mission, vision, values, and team, click here.
"To be awarded one of the Best and Brightest Companies To Work For in the nation a is a great honor and privilege," stated CEO and Founder Mike Schipper. "I am proud every day of the high standards our employees set for our company in service to our clients and community. This award is a great recognition of our investment in our employees, and really drives us to continue to do so!"
"It is an honor to be celebrated by this national program and recognized for being a better business, creating richer lives, and building a stronger community as a whole. InsITe is delighted to be included in this prestigious group and can't wait to see what the future holds for our company."